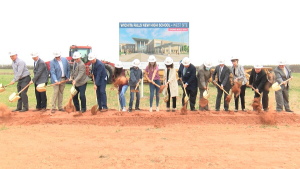 Wichita Falls ISD and community leaders gathered at both the west and east site locations to ceremoniously break ground for its two new high schools.
While actual construction crews won't be out until November, those who attended the event said it was an important step in the district moving forward.
Read more about the groundbreaking ceremony here.