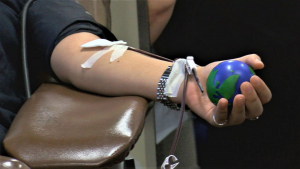 From Texas Blood Institute:
Hospital blood usage has surged nearly 10% over previous levels, as our community moved into COVID recovery mode. Blood donors are needed immediately to respond.
March was the highest distribution of certain blood products in the 44-year history of Texas Blood Institute.
The dramatic increase in hospital usage comes at a time when local patients return to the medical system for planned and routine medical care. Trauma-related blood needs have also increased dramatically, as Texans return to vigorous spring activities and travel.
Click here to find out how you can help replenish the blood supply.